About Us

As a community-based business, PC Sound is all about you. We strive to provide the best customer service experience possible because we want you to be successful. That is why we have made it our mission to provide reliable products and services in our customer-driven approach.
We offer a wide variety of options to choose from so that our team can more easily assist you in finding just the right product or service to make your dreams happen. If you are having any issues or need advice, we are always here to help you - by sharing our knowledge or helping you take advantage of our repair and warranty service.
Our store specializes in:
Music Equipment & Accessories

Special Event Gear Rentals

Music Instruction (music lessons)

Equipment Repair

Audio, Video, & Lighting Installations
Our courteous, professional team is able to support a range of services to meet your requirements.
To learn more about PC Sound Inc., and the products and services we can offer, please call us at 252-946-6100 or 252-353-6101 for our Greenville location.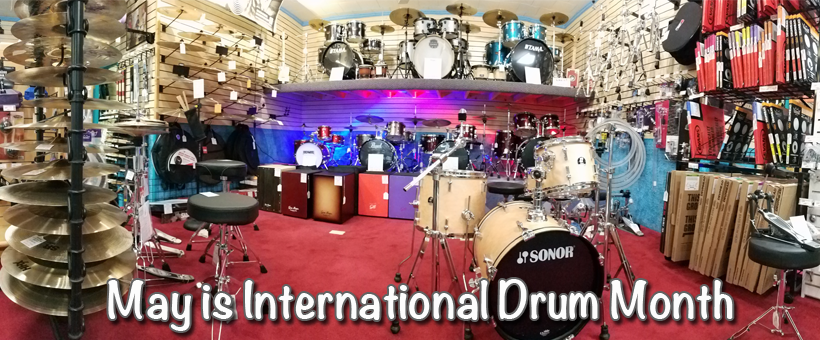 During the month of May, when you purchase any percussion instrument over $100 (drumsets, cajons, congas, snares), you'll receive 10% of the value back towards accessories! So if you spend $500 on a drumset, you'll get $50 to spend on drum-related accessories like sticks, heads, hardware, cymbals, books, and more!